CMS Integration
CMS Website Development is one of the new add-on element from The C B Online Pvt. Ltd. We provides a complete solution in Content management system (CMS) based on all types like Drupal, Magento, Joomla, WordPress etc.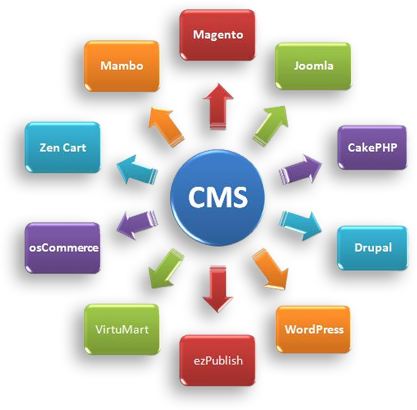 Presently marketing through the web (Internet marketing or digital marketing) is an important strategy of the business. Obviously professionals based on this area is going in a deep search for the better tactics to win the competition. The main aim of this process is to rank the product or service website in the search engines with proper keywords. For this, we commonly do a familiar process called SEO (Search Engine Optimization). To attain the best result on SEO, we need to be always behind the updates of search engines search algorithm. When this algorithm changes it will make a severe change in the status of the website in the search results. As a result, this makes a change in the traffic of website also. Among all of these a common strategy is keeping stable by all search engines.That is "CONTENT IS KING".
The bots of all search engines like Google, Bing, Yahoo are always keeping their work on whether your content is duplicate or stolen. To follow this SEO tact we need to update our content as per the new changes which come on our service or product. Sometimes it comes every month. For a long time, it was a difficult job to change the content because it is along with the design. To fix this problem, Content management system (CMS) was introduced. In this, we can include everything as we do in websites. Through this, we can change the content more comfortably and fastly. A user with basic computer knowledge can do this process. And this can be obtained by CMS.